Facebook's organic reach has declined in recent years. But you shouldn't give up on this social network just yet. A recent survey of marketers says that Facebook remains the most effective social media marketing platform out there.
In the same survey, 22% of the respondents said that Facebook has the largest return on investment (ROI), followed by Instagram, YouTube, and TikTok (16%), and LinkedIn (7%).
Know more about Facebook marketing and how it can help improve your overall marketing strategy with this article.
Why is Facebook a Popular Social Media Platform?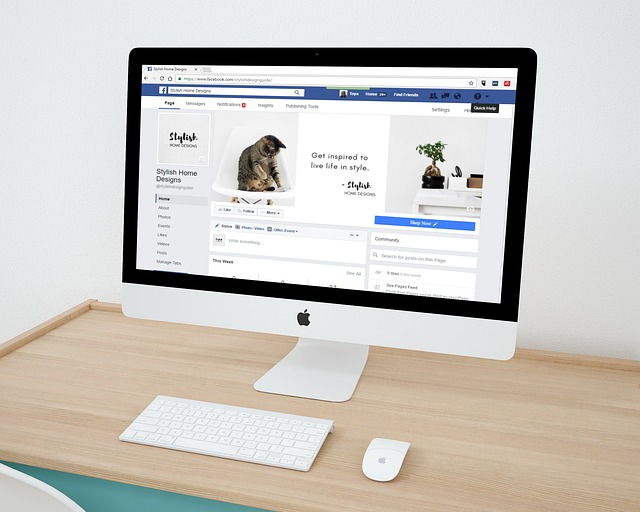 There are many reasons why Facebook continues to be one of the leading social media platforms. With roughly three billion monthly active users as of the second quarter of 2023, Facebook continues to be popular among internet users. But you might be wondering why there are other social media sites to consider like Twitter, TikTok, or Instagram.
Consider these reasons why people still use Facebook:
Constantly updated - Meta Platforms Inc., the tech company that owns Facebook, constantly keeps up with the latest trends and technology. Facebook was one of the first social media sites to introduce live streaming, augmented reality, Facebook stories, and virtual reality among other functionalities that help people stay connected.
And in 2021, Facebook launched reels, a video-sharing feature that lets users upload short video content with annotations.
User-friendly -  Facebook's user interface is very friendly, which makes it easier for users to use the application. With an intuitive news feed, anyone—from first-time users to parents, aunts, uncles, and even grandparents—can conveniently navigate the site with little instructions.
Feature-rich platform - Facebook has a variety of features for its existing audience. It has a news feed, Facebook messenger, voice and video calls, live video, Facebook marketplace, Facebook business, and more. With this, Facebook has a wide array of functionalities in a single application.
Friends and family-friendly - Most Facebook users use the platform to share user-generated content and message friends and family. Besides its easy-to-use interface that's perfect for kids and the older generation, Facebook Messenger lets people stay in touch from across the world through text messages, photos, or video calls.
Free - Most of Facebook's features don't need its users to spend a dime to use it. Even though some premium features exist that cost money such as ad-free browsing, a lot of it is still accessible by anyone who has a personal account for free.
How Facebook changed marketing strategies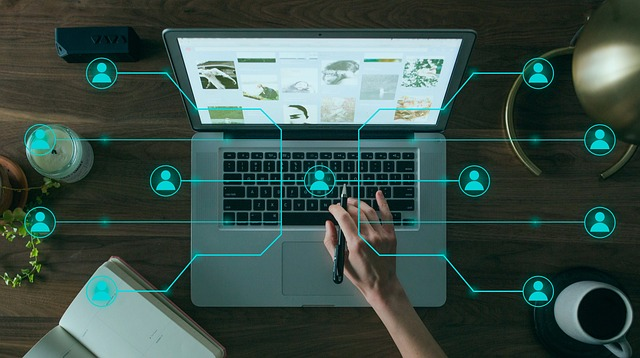 Nearly 10 years ago, Facebook was used primarily to connect friends and family. Nowadays, most businesses need a Facebook presence to thrive in social marketing.
Since the founding of Facebook in 2004, it has continuously changed the world due to its unique concept that the world needed exactly at that time. Besides its groundbreaking contributions to social media, it has an enormous impact on the marketing world.
While Google had introduced paid ads into the internet with the ability to target specific audiences, Facebook marketing managed to refine this feature further. In 2005, Facebook was the first to use social customer acquisition. Facebook used user data to deliver tailored advertisements to the appropriate target group. These are individuals who were more inclined to purchase these products due to their social media posts and engagement. It was successful, and over the next few years, other social media platforms would follow Facebook's marketing tactics.
Besides the hyper-targeting features, marketers like utilizing the Facebook ad campaign in their marketing strategy because of its easy-to-track feature. Additionally, ad performance is highly measured, which lets marketers optimize their strategy for higher click-through rates.
Ads are also made to look like organic content that seamlessly integrates into the user's Facebook news feed. Further, Facebook utilizes image ads between relevant content—with the ads strategically placed to look as natural as possible while evoking an emotional response that encourages customers to make a purchase.
What is Facebook marketing?
Facebook marketing refers to the process of promoting a business, brand, product, or service on Facebook. It involves using various strategies, tools, and features provided by Facebook to reach and engage with a target audience. Facebook marketing can include activities such as creating and managing a Facebook business page, running paid advertising campaigns, posting content to engage followers, and analyzing performance metrics to optimize marketing efforts. The goal is to leverage Facebook's vast user base and its advertising capabilities to build brand awareness, drive website traffic, generate leads, and ultimately, increase sales and business growth.
This especially benefits small and local businesses as well as business start-ups that need all the exposure they need to improve their visibility and brand awareness.
When making a post, adding variety to your Facebook ad format helps engage more audiences. There are a few types of prominent Facebook marketing formats to add variety to your content strategy such as:
Image ads - This is the most common ad to help increase traffic to your business website.
Video content - Video ads can showcase more details and content in a single blog post, unlike image ads' static content. They can be short videos, long-form videos, in-stream videos, or live video.
Carousel ads - You can host several images with this Facebook marketing format. Show numerous pictures or videos inside a single post which you can take advantage of to tell a creative and interactive story about multiple products or an ad campaign.
Slideshow ads - Users get to take a glimpse at your product and brand with this Facebook marketing format using a slideshow displayed on average speed. It gives you an interactive content form for your target audience without overwhelming them with a long video while still putting more details than stock photos.
Collection ads - You can showcase a small catalog of your products' images in a Facebook post to the user's news feed. This Facebook marketing format usually consists of one video or image and four smaller pictures to create a grid.
Lead generation content - Ads are developed to assist in generating leads. This Facebook marketing format works best for pop-up content that directs users to a subscription form, signup form, or an eCommerce business's website when users tap on the image.
See the updated Facebook ad sizes and specs for your reference.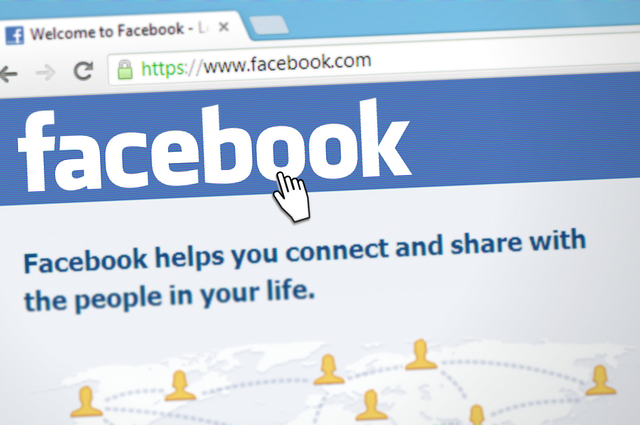 9 reasons why you should include Facebook in your marketing strategy
Facebook is the most popular social network -There's strength in numbers, and with billions of users, Facebook is undoubtedly the social media with the highest reach. If you're like most small or local businesses, you simply can't afford not to have a presence there.
Facebook is "sticky" - Facebook users spend a lot of time on the site—an estimated 20 hours a month as of 2022. That's at least 35 minutes a day for over a billion users. You want to be on a social media platform that has a lot of constant users. More time on Facebook means a higher chance of your target group discovering your business page.
Facebook is growing - Not only does Facebook dominate social media use, but it shows no signs of slowing. In the first quarter of 2023 alone, the number of Facebook users around the world totaled 3.03 billion.
Facebook users span across all age groups -This makes it possible to connect with teenagers and seniors alike on the platform. According to Datareportal, there are 208.6 million active users in Northern America as of 2023. There are 43.2% of female Facebook users globally while 56.8% are male.
Further, Facebook has 109.4 million users aged 13 to 17; 668.5 million users aged 25 to 34; and 123.3 million users aged 65 and above. No matter what demographic you're targeting, there's a wide range of demographics that may fit your business's target audience.
Facebook's advertising is highly targeted - You can target your audience by location, age, gender, work, interests, behaviors, and other factors. Use the Custom Audiences feature to reach your target audience safely and privately. Or, market to local customers with Local Awareness ads that reach customers on their mobile devices. As a marketer, you want to find the right demographic to showcase your Facebook ad since they're the easiest people to convince to purchase your product.
Facebook's advertising is affordable - The average Facebook ad costs just $14.99 per thousand impressions, $0.44 per click, $1.97 per install, and a range of $8 - $55 per action. Furthermore, you have the capability to establish and manage your own budget, so that you won't encounter unforeseen marketing expenses. Since Facebook ads are highly trackable, you can easily change your Facebook marketing strategy when it's not working out to cut costs. You don't need to keep spending without getting results.
Facebook ads let you reach your business goals - Facebook advertising attracts many businesses due to its ability to prioritize their business goals. For example, you want to promote a special event or increase a certain product's sales. You can easily adjust which Facebook ads you deploy to reach those Facebook marketing goals.
Facebook helps you measure your results - The free Facebook Insights tool lets you track the results of your Facebook marketing, including ads and organic posts. You can get detailed information about how prospective customers are engaging with your business on Facebook, such as how many likes you got this week and how that compares to past measures, what type of engagement you received (likes, comments, and shares) on posts, and which ads drove traffic to your website or other actions. Facebook pixel is also helpful in tracking, optimizing, and building a better audience for your Facebook ad campaign. You can use this piece of code to create a custom audience who has visited your website, reach potential customers who are more likely to take action and measure the results of your ads' performance.
Facebook lets you spread the word to friends of friends - Facebook is primarily used to connect friends and family. It's also constantly used for sharing user-generated content. When your intended audience views your Facebook posts or advertisements and shares them, their friends will see them and amplify the impact of your Facebook marketing endeavors.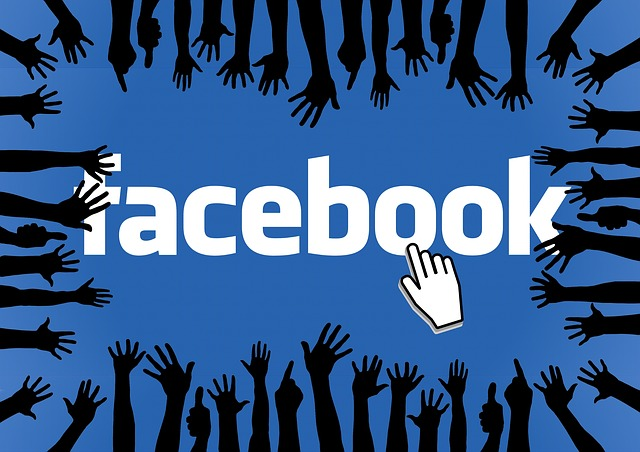 How to set up your page for Facebook Business
Here are easy steps you must follow to set up a Facebook business page:
Create a Facebook business page. You must have a personal Facebook profile first. Your personal Facebook profile and business page will be considered separate, so you won't have to worry about your personal information spilling over your business page—unless you choose to.

Choose your category. Select a category for your business page. This will provide a great number of unique features for your business.

Include relevant business information. Indicate key business information such as the address, contact number, email address, service areas, operating hours, website, and more. This will help your target customers know more about your business.

Establish goals you'd like to achieve. Establishing goals will help you refine your marketing efforts. This will also help you identify your progress over time.

Monitor your Page Insights. This provides you with a clearer view of your page's likes, reach, views, and demographics. In short, this section helps you understand your audience better.

Stay Active. You get better results on your Facebook page once you constantly post, reply, and engage with your audience.
Boost your marketing strategy with Facebook marketing
Facebook remains to be the top social platform marketing platform online and it isn't stopping anywhere soon. That's why you must leverage Facebook in your marketing strategy because of its reach, affordability, and convenience.
On top of Facebook, you need other tools to boost your website. Explore Web.com's online marketing services, where you'll get a myriad of benefits to help boost your business's visibility online. See our DIY marketing essentials, if you like to get things done yourself or our Expert services, where the marketing services will be handled by our experts.